Talus Corporate Campus
 Corporate Campus: Proposed project in the Pacific northwest, pre-construction architectural visualization created for marketing purposes. Architectural renderings are typically used for pre-sales marketing tools in an effort to sale or lease space/units prior to completion of construction.
Talus Corporate Center is a fully entitled, Class A office and high technology campus that has been approved for the development of two single story and three midrise, state-of-the-art buildings totaling 612,568 square feet. The project site plan is designed to be "phase firendly" allowing for each building and its associated parking (under-building and in strucutres at an overall ratio of 4 spaces per 1,000 square feet) to be constructed independently.
The 9-acre campus is part of the 627- acre Talus master-planned, mixed-use community located on the I-90 Corridor in Issaquah, Washington. This rapidly growing, highly desierable Seattle sub-market is home to Costco World Headquarters, Microsoft, T-Mobile, and Boeing along with many other dynamic companies. Occupants at Talus Corporate Center will enjoy convenient I-90 access and a commanding presence on SR-900 with spectacular territorial views of the forested foothills of the Cascade Mountains.
Exterior architectural renderings were created in order to convey the essence of the finished project and help potential clients visualize the amenities and atmosphere to be provided. A college campus atmosphere along with retail and fitness club amenities were planned to make this a self contained facility.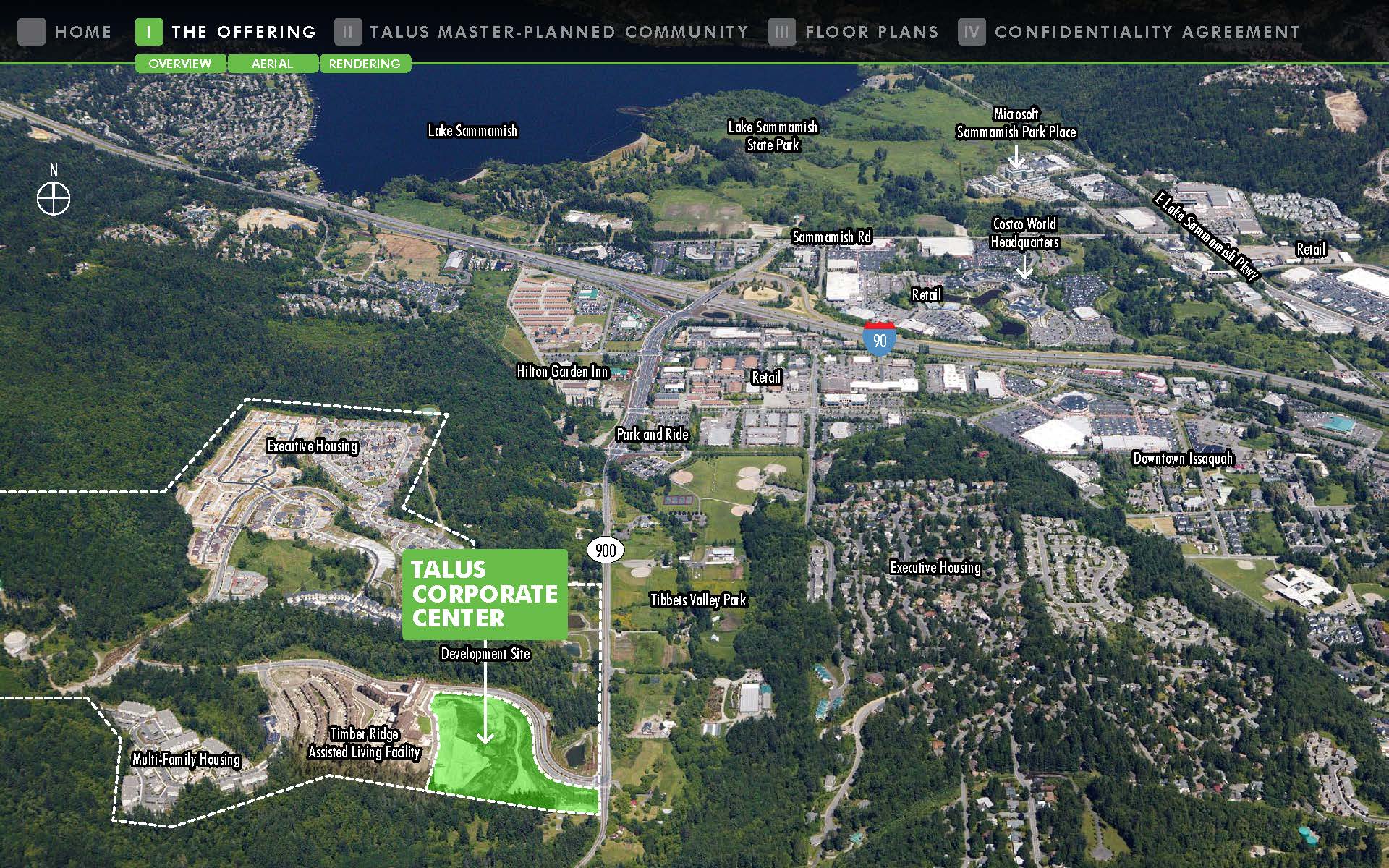 The rendering of the 'Commons Area' was selected as the VisMaster's 'Image of the Week'. This represents accolades from those within the profession.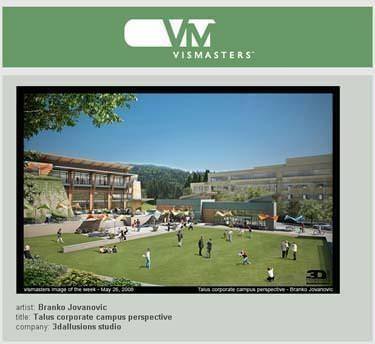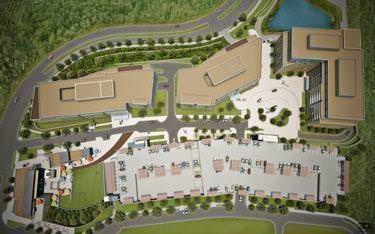 Colored floor plans were created for the use of lease negotiations and enticing potential tenants into commiting to spaces. Colored floor plans can also reflect BOMA calculations and Lease Plans, we can provide a full range of services to help you fill up your project prior to construction completion.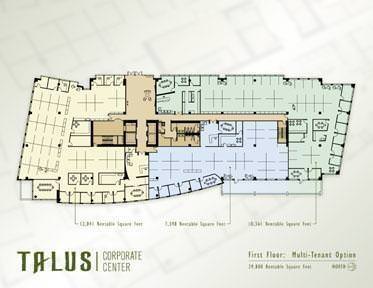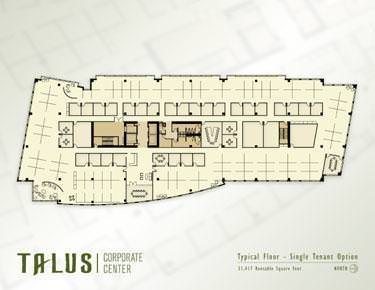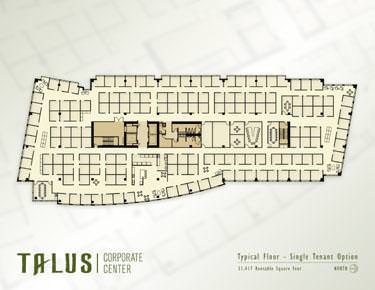 Contact us for your marketing materials and content needs, from brochures to website graphics, we can help you give that professional first impression that is critical to closing the deal.