Lone Peak Corporate Center
Corporate Office Center: Proposed project in Utah, pre-construction architectural visualization created for marketing purposes. Architectural visualization is typically used for pre-sales marketing tools in an effort to sale or lease space/units prior to completion of construction.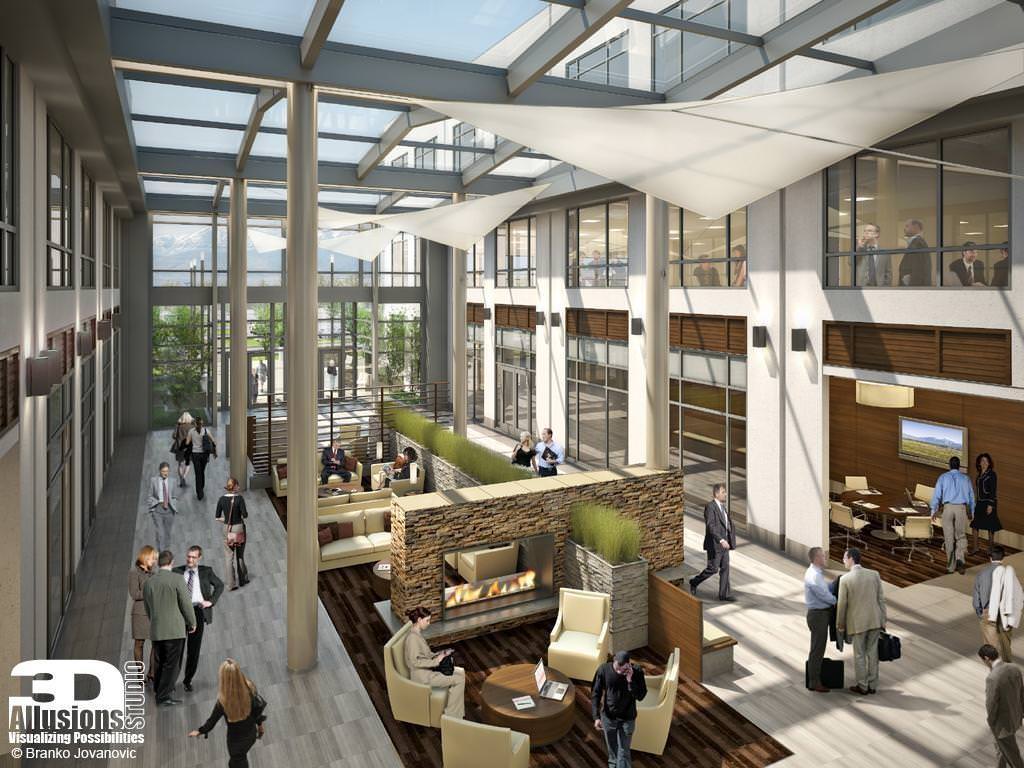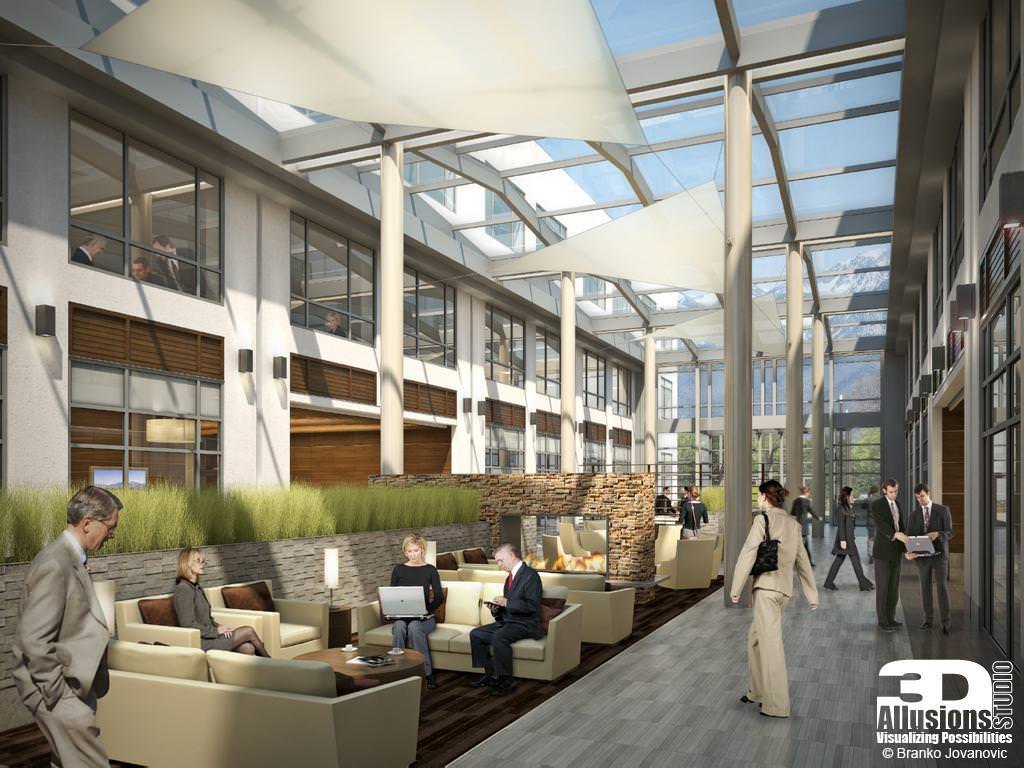 Multiple Interior and Exterior renderings were created in order to convey the essence of the finished project and help potential clients visualize the amenities to be provided. Interior and architectural design for a four-building office complex totaling over 300,000 square feet. The design focuses on fostering unique extended workplace environments throughout the site. The corporate center's design includes a Great Room (with amenities such as a fireplace with casual seating of various sizes), conference rooms with a catering kitchen, showers and lockers, and an outdoor amphitheater emphasizing the indoor/outdoor connection with the surrounding landscape. Project will apply for a silver LEED-CS (Core and Shell) rating.