NPR - Non-photorealistic Renderings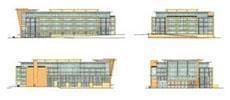 Non-photorealistic (NPR) renderings can provide and economical solution for initial design phases. At times you do not want the client to feel as if the project is set in stone and that all the decisions have been made for them. NPR is a great way to convey a design solution without making it seem final an that a lot of time and energy has been invested.
This gives the client the confidence to make comments early in the design process without bottling it up until they feel they have to say something and at which point it is most detrimental to your workflow. In essence it helps promote discussions in the design process much earlier and at a time when adjustments have the least amount of impact.
This concept can be expressed in a several methodolgies, a few of them are areas we have delved into in our design studies and product reviews. The first is an article we worked on with Diego Gadler of aXYZ design, a digital entourage vendor, called Ideas in Digital Entourage, which can be viewed on our CG site 3DAllusions. The second methodology is 2D application of hand rendering style, which we explored in our review of the new product; Autodesk's Impressions. Another area is the 3D sketch stylings of SketchUp which we use and reviewed also. Both of these reviews can also be found on our main CG site 3DAllusions as well and are directly linked in the text above.
As you can see, we really get into this stuff, stay on top of the latest technologies and play around with design studies and presentation techniques. Below are a few examples of how a model can be treated to portray more conventional model and illustration techniques.  All of this imagery was created digitally from either 2D CAD files or 3D models and enhanced in various programs using techniques we have developed. Further examples can be found in our NPR Gallery
Napkin sketch: The quintessential expression of an idea: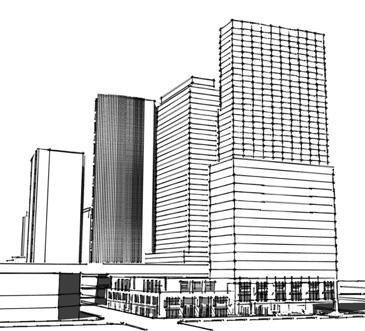 Brown Line: Preferred to blue prints by deliniators everywhere.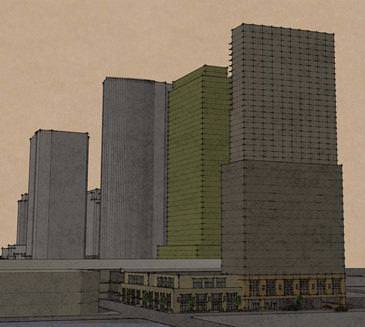 Museum Board Model: A favorite of architectural students.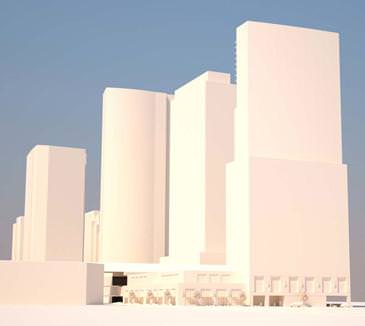 Wood, Foam and Plastic model: Architectural firms meat & potatots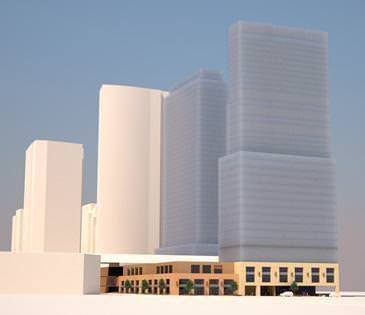 Architectural Model: Representative of professional moodel makers.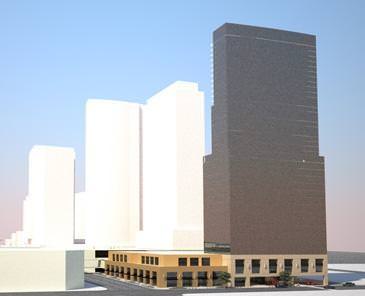 As you can see, different rendering methods produce NPR images that range from traditional 2D hand renderings to looking like photos of actual models. If you like we can make a stand for the model throw it on a table top and make a plexiglass cover and it would look like a model from a showroom. It is up to you, the variations an options are too numerous to mention.