Schematic to Complete
There are ways to combine schematic design type graphics with finished renderings to create unique presentation graphics.
One such method is to take black and white graphics layered with colorized and even rendered versions and by erasing areas of the B&W images on top, exposing colored content below. Thus, you can create traditional looking renderings from content prepared earlier in the process and final presentation from the end of the design process.
Erasing of layered Black and White over Colored Method: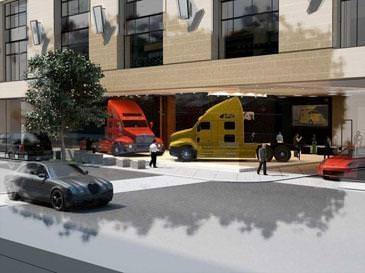 Pasting translucent colored image over line work method:
Standard straight photorealistic image: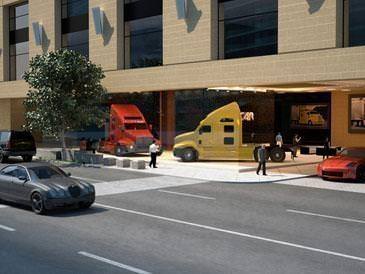 This methodology can be combined with simple animations as well.