Architectural Rendering for Real Estate Agents
How architectural rendering can be helpful for Real estate agents
Often it can be difficult for someone considering renting or buying property to imagine certain aspects of its layout. In addition, only some can visualize the appearance of the future architectural project, especially considering that it is often necessary not just to imagine it mentally, but to translate it into a three-dimensional image. A modern solution, computer-generated architectural visualization solves this problem.
Using a graphic representation to communicate the entire property and the various items on it, or even to showcase the surroundings, can give a potential buyer a better idea of the placement and arrangement of items on the property and in the surrounding area. What are some other benefits of architectural visualization for real estate marketing? As an experienced 3d visualization and animation company originating in Seattle, we have worked with leading experts in the field for many years and know the benefits and ROI. Interested? Yes, feel free to reach out to 3dastudio and we will be glad to discuss your project and options with no strings attached.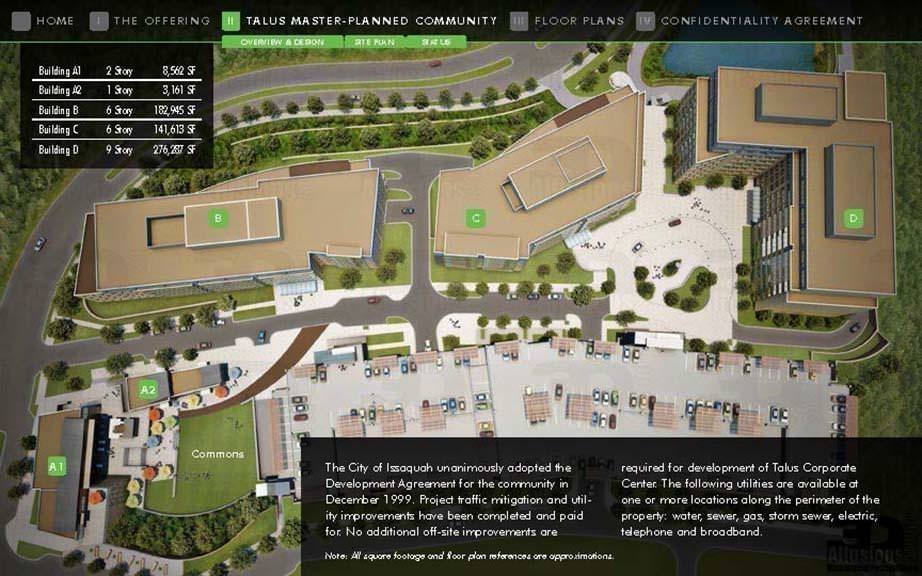 What is a 3D architectural rendering of real estate?
Real estate visualization is a service that is becoming more and more in demand. Architectural rendering allows you to present a future project in the form of graphic 3D digital representations that can be viewed from all sides. Visualization of architectural projects is a mandatory step in the planning of a project by most developers. Modern projects do this through the technology of 3d-modeling and rendering visualizations.
The 3D visualization of the building is an opportunity to look into the future and consider the project to the smallest detail before construction begins. Today, such architectural renderings are not just a pretty picture, but a marketing necessity and part of the visualization graphics expected. Even before the start of construction, potential occupants need to imagine the finished building in all its aspects of both the interior and exterior. This will help to better assess the amount of future work and get an idea of the cost of construction, avoid possible problems and design errors before the implementation, make a competent decision. After all, it is very difficult to form an opinion about a project, having before your eyes only 2D drawings. Even if you fix something, you only change a line or a narrative. An architectural illustration immediately shows how the view of the building changes after modifications. It helps not only to choose the best design and architecture but also to consider the entire project including the adjacent landscape and context to enhance it. The customer will immediately be able to choose the landscape design, which is ideally suited for the project.
In addition, the process has become instrumental in getting jurisdictions such as Seattle and Bellevue to sign off on the design review process. This expedites the process and communicates your design concept early in the process and keeps your project moving forward.
In interior design, architectural visualization plays a special role, it allows the client to consider the space from any angle, and thus assess the correct placement of furniture and interior decor and their combination within the premises. A 3D animation can take a virtual walk through the future premises, to assess its layout, lighting, and more. Photorealistic rendering will allow you to dive in and feel the atmosphere of future project and spaces.
Creating architectural renderings is quite a complicated process, so this is worth contacting only professionals. 3dastudio will be glad to help you. Let us know if you're ready to show your project in it's full glory.
Top Benefits of architectural visualization for Real estate
Let's start our list of benefits of 3D architectural visualization with the fact that it allows us to create ultra-efficient marketing materials. With 3D renderings, a real estate agent or developer can demonstrate not only existing buildings but also visualize ideas for future projects in photorealistic quality and with maximum accuracy. In this way, it is possible to get enough eye-catching marketing materials at any time, even when some projects are still under development or only exist on drawings.
Visualization of real estate is a necessary stage of the design process, which is not only an effective presentation of the project but can save you from huge financial costs on the realization of design solutions that are visually unacceptable or not optimal. In many cases, 3D renderings are cheaper, more convenient, and of higher quality than professional photography and video, because the image of an object can be modeled from any angle, fit into any environment, to complement and alter the object itself or its parts. If necessary, make changes in the design of the exterior, structural elements, number of stories, placement on the site, and other elements. Using special computer programs, talented designers create 3D-models of both simple projects and complex mega-structures alike, anything is possible.
Architectural rendering studios offer more and more services, which provide new opportunities: 3D animation, 360 panoramas, virtual tours, augmented reality - all this is now available to everyone! For example, with the aid of architectural animation, customers can get an idea about all the most important benefits and features of the proposed project, design, and location. It costs nothing to walk along your future street in a virtual format, to feel whether the location is convenient, how pleasant the landscape is and whether the project fits into the environment and architectural context. Panorama 360 is also an excellent option for displaying architectural models.
So, the advantages of architectural visualization for Seattle and Pacific Northwest real estate agents and developers are the following:
Attracting new clients;
The possibility of creating three-dimensional models of the project;
A chance to consider all the subtleties of a not-yet-existing project from different angles in different weather conditions and at different scales, which allows you to determine the presence of design defects or its merits;
A chance to see the future project at any time of day;
Photorealistic renderings - excellent real estate marketing materials that can be used on any platform and in any format
Possibility to identify and eliminate problems in advance
It is possible to create several versions of the design in order to choose the best one;
The ability to see the surrounding objects and context of the project;
Design adjustments are sometimes made in minutes;
Opportunity to get a high-quality, memorable presentation, which will express the best qualities of the project;
Ability to create walkthrough animations.
In Conclusion
Even today, 3d architectural rendering transforms incomprehensible schemes and drawings into breathtaking images and visual tools. But that is not all, recently, immersive VR technology, which completely immerses the viewer inside the world created in 3D, has also become widespread. Wearing VR glasses, you can "walk around" the building simulated on the computer, as in real life, look into the rooms, examine the interiors, and much more. And the possibilities keep growing! The most important advantage of our 3D rendering, animation services, and photorealistic renderings is the pre-lease or pre-sale of real estate before the completion or even the beginning of construction. Take a competitive advantage with our architectural rendering studio.