Why Use a Professional Illustration Studio
Why should you hire a professional rendering studio to illustrate your project or product? Architects, artist and designers have used sketches and paintings to convey to their clients the possible reality of their designs throughout the ages. Technological advances in 3D modeling and digital rendering have given us the ability to sell an idea through a snapshot of the final architectural project or product and allow the viewer to experience it through a still image, an animation or even through virtual reality.
You may even want to portray a feeling or an emotion to go with your design, look through a firms portfolio and review their body of work before making a decision.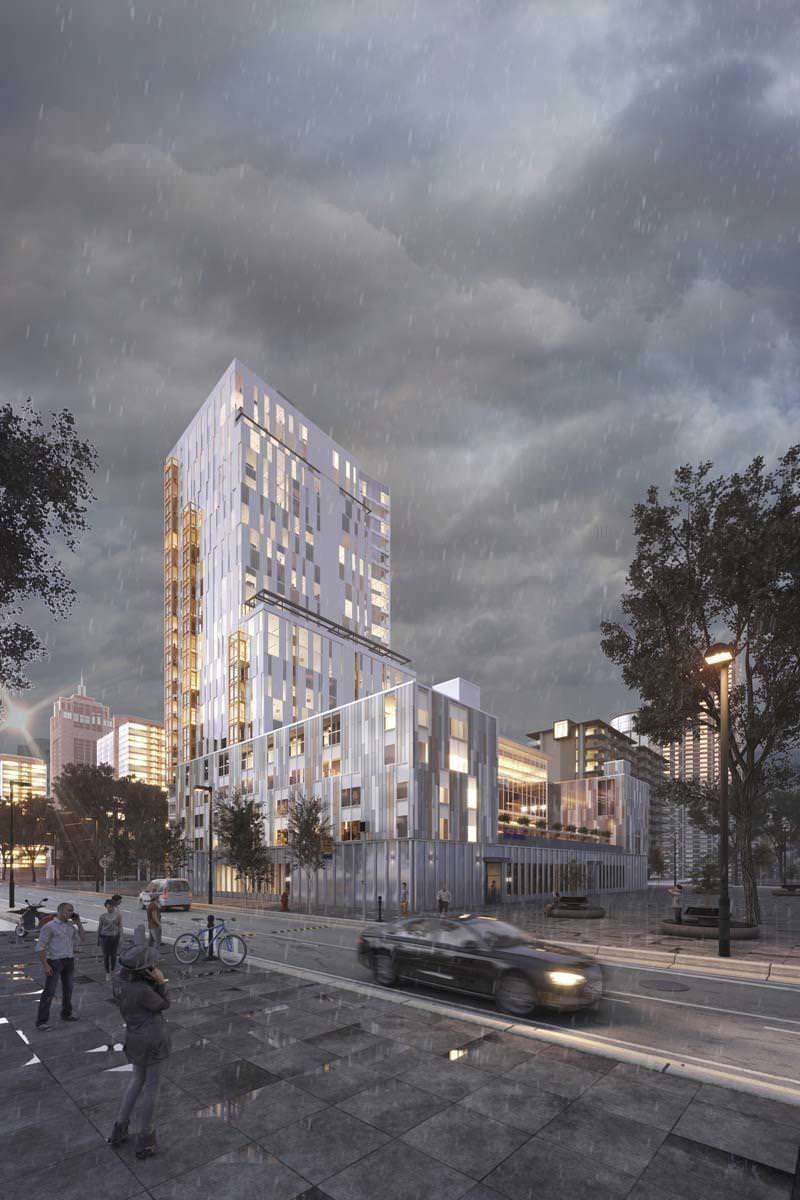 What can we do for you:
It is very simple; we can strip away the adjectives and superfluous information and get down to the essence of your needs and expectations. Now we can determine a strategy that meets those needs and expectations through visual solutions. At 3DAllusions Studio (3DAS), we are all about the 'Possibilities' and helping you realize them.
Let's start off by discussing what our services can do for you and then we will cover what our services are. We have all heard that a picture is worth a thousand words, but let's take things in a slightly different direction and call what we provide 'Information Graphics'. Not to be confused with 'Infographics', our imagery conveys information that shows how your design impacts or enhances the desired outcome of a solution fulfilling a particular need. In other words, our graphics present your project and complicated ideas solving issues or needs.
Pitching an idea or solution to an agency, the community or target audience can be made easier with the use of graphics that visually express your complex ideas and solutions. Aesthetically pleasing and thought-provoking graphics can help you sell a product or space prior to the project actually being built. That means a cost savings to you while limiting your exposure to losses by already having signed contracts or product orders prior to committing all the necessary resources to construct or manufacture the end product. Photo-realistic imagery that accurately depicts the product or project you are selling prior to it being a reality. At 3DAllusions Studio our slogan is "Visualizing Possibilities!"
One of the things we can do for you, is help sell your idea, design or product, but before that what we are doing is communicating what 'It' is and perhaps even why 'They' need it! Let 3DAS help you and those around you "Realize the Possibilities previously unimagined and make them a Reality!"
Why you should use photo-realistic 3D rendering:
3D rendering results in an image that depicts what the design will look like in real life.
Your customer satisfaction will increase dramatically.
3D rendering will help your company stand out from the crowd.
3D will streamline your design presentations.
It's convenient and economical for you and for your clients.
3D can be adapted to fit a variety of your marketing needs.
Using 3D rendering services will save you time and money.
Benefits of photo-realistic 3D Rendering:
You Can Visualize the Possibilities
It's Incredibly Versatile and Flexible
Product Illustration Renderings are Budget-Friendly
Precise and Accurate Assets Delivered Every Time.
What You Can Do with photo-realistic 3D Rendering:
Product Marketing
Market Even Before You Have a Prototype
Engage Your Audience with Interactive and Dynamic Content
Strengthen Your Brand Identity